Free health screenings including blood pressure screenings and cardiac screenings. Once screened, participants have access to consultations with practitioners or physician assistants who will analyze results and refer patients who require additional medical care and follow up to no-cost or low-cost medical facilities nearby or to their primary care physician. Participants have access to free educational information on a variety of health and wellness issues.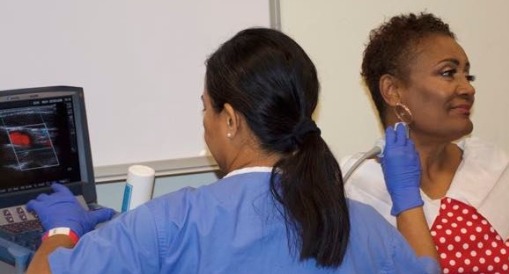 Monthly support group meetings are held for heart attack and stroke survivors, and those who are at risk with high blood pressure and diabetes. This includes individuals who may have lost a loved one due to a heart attack or stroke, or a debilitating illness. This also includes caregivers who are impacted due to these illnesses. We provide support groups to bring together people who have gone through or going through similar experiences. We share experiences with one another, we learn the latest, develop friendships, and get empowered in a compassionate, nurturing environment at our monthly meetings. During each meeting, professionals in the health and medical field give provide education, resources, and opportunities to participate such as:
Heart Healthy meals are provided during each meeting.
Free Annual iHeart Health Fair
The iHeart Health fair is held each year. We provide FREE Health Screenings, Free Heart Healthy Food, Excercise, Line dancing, cooking demonstrations,massages, yoga, food sampling and more!