Florence Champagne, MSW, Chairman & CEO
Florence suffered a heart attack March 2012 and as a result, she had emergency open heart surgery. Due to being uninsured at the time, she did not readily receive the diagnostic testing and life-saving treatment. She found that she was not alone and met other African American women along the way who were either uninsured or under insured. This impacted their ability to receive treatment , thus creating a life threatening disparity. Being a heart survivor, she found purpose in her pain as she provides support, advocacy and leadership to women living with heart disease.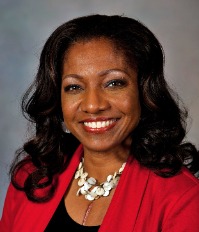 Sandra E. Crewe, Ph.D, Vice Chairman, Emeritus
Dr. Crewe is the Dean of Howard University's School of Social Work.  She holds a BSW and MSW from the National Catholic School of Social Services, Catholic University of America. She earned her Ph.D. in Social Work from Howard University in Washington, DC. She is a member of the Academy of Certified Social Workers (ACSW). Her research interests include Family Caregiving and Kinship Care (emphasis on older adults), Program Development and Evaluation, and Cultural Competence. She has published articles in the Journal of Human Behavior in the Social Environment, Affilia, and  the Journal of Health and Social Policy. She serves as the director of the Multidisciplinary Center for Social Gerontology.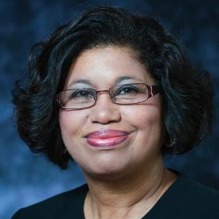 Paul Underwood MD, FACC, FSCAI, RAC, Vice Chairman
Dr. Underwood is an interventional cardiologist with over 30 years of experience in the private practice setting. He completed medical school and residency at the Mayo Clinic and completed cardiology training at the Cleveland Clinic. He learned interventional cardiology at Iowa Heart Center and practiced interventional cardiology in Phoenix, AZ. There he has been an influential member of cardiology society through the Society for Cardiac Angiography and Intervention and the American College of Cardiology (where he sat on the Arizona Board of Councilors). Most notably, he is a life member and former president of the Association of Black Cardiologists.
Alicia Pryor, Treasurer
Alicia is the CEO of DNA Financial and Associates, a holistic 360 insurance and financial service
agency that transforms the financial landscape of communities, families, and small businesses
by educating, advising, and coaching to achieve financial success through financial strategies
and principles. She is passionate about adding value to others and committed to improving
financial literacy throughout the metropolitan Washington DC area. She is the founding
member of the John Maxwell Team, which certifies coaches, teachers, speakers, and where she
offers workshops, seminars and coaching sessions. She is a retired U.S. Air Force veteran with
22 years of services, and the Founding member of the National Harbor Chapter of Business
Network International. She is a contributing author of "Always Sisters: The Power of
Sisterhood".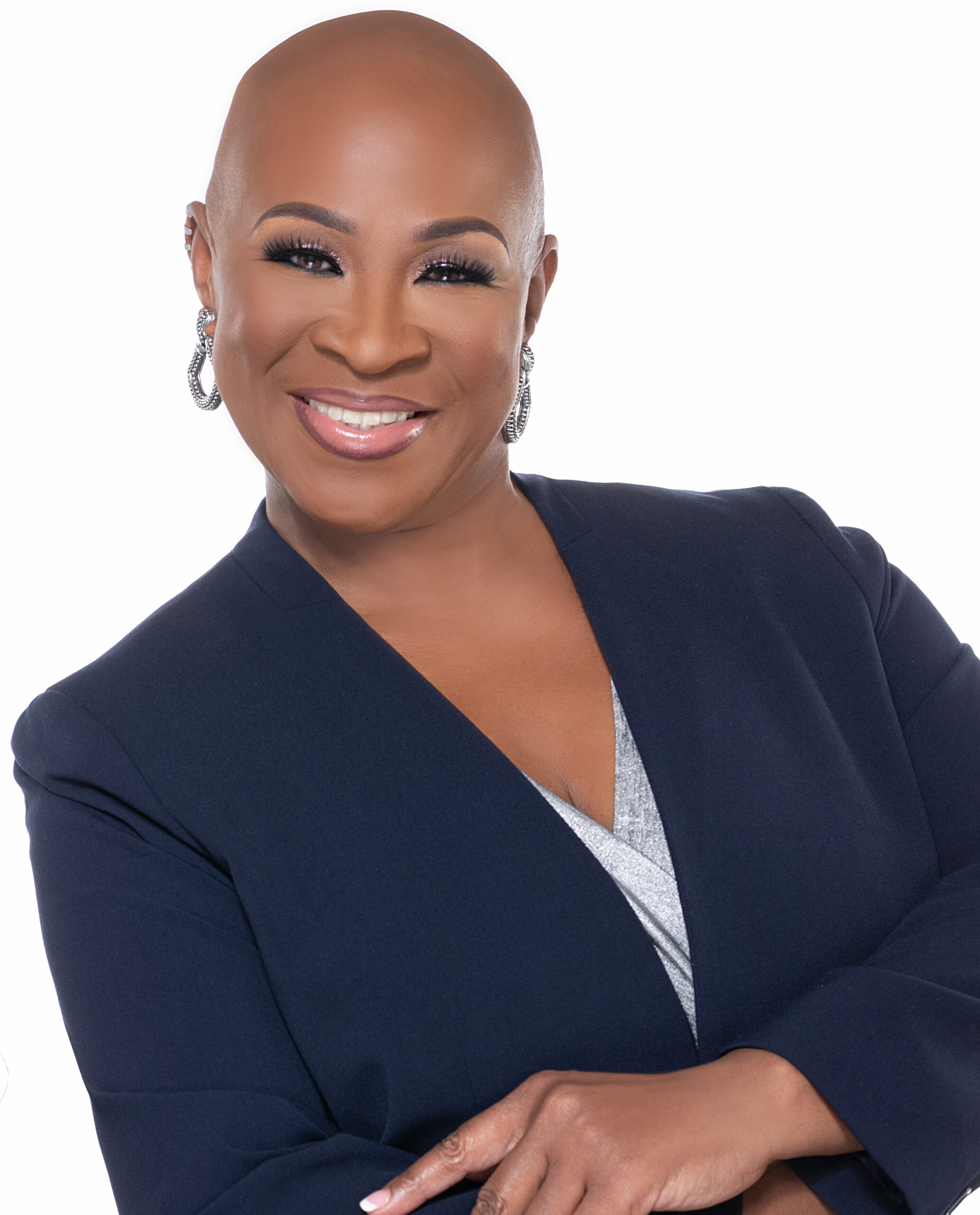 Khaleelah Cohen, M.A.,  Secretary
Khaleelah has over six years of research and collegiate teaching experience  and a professional background in non-profit program development and volunteer services. She also currently serves on the Board of Directors for The Talking Drum, Inc.
Khaleelah previously oversaw the enhancement and execution of numerous program initiatives and national training conferences. As Director of Programs a WomenHeart: The National Coalition of Women with Heart Disease, she managed community-based education initiatives, peer support programs, social media campaigns and led the planning of the organization's annual conferences.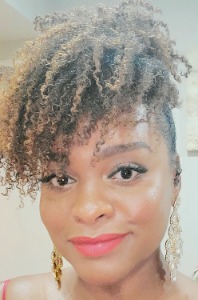 Gloria Ward Ravenell, Board Member
Gloria is a heart survivor that thrives!  As a child, she suffered from rheumatic fever, which led to congestive heart failure and aortic heart valve replacement.
Gloria retired from the Federal Government after 32 years of service. She is also a 20-year breast cancer survivor, a board member, political advocate, and fundraising director for Supporting Our Sisters International, Inc. Gloria is a member of Sisters Helping Sisters breast cancer ministry at Ebenezer AME church in Fort Washington, MD and she was the first Vice Chair of the National Congress of Black Women founded by Congresswoman Shirley Chisholm.
Dr. Terri Peters,  Board Member
Dr. Terri Peters is a Compound Pharmacist and co-owner of Quality of Life Pharmacy. She is also the Ambulatory Clinical Care Pharmacist in Charge at the University of Maryland Laurel Medical Center. She turned the pharmacy into a full-service hospital pharmacy to serve the state in treating Maryland Covid-19 patients. She is a Health Coach for Weight Loss, an Associate Professor for Experiential Education for Howard University Doctor of Pharmacy Candidates, a Member of the Prince George's County Chapter of the National Coalition of 100 Black Women, Co-Chairs the Health Committee. and a member of the Prince George's County Health Coalition.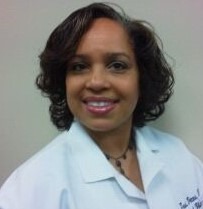 Kathi Muhammad, Board Member
Kathi is a certified hydro spin instructor, a certified mediator, water aerobics instructor and
Zumba instructor. She strongly believes that our health is our wealth. She is a member of Sisters
4 Sisters Network, where she serves as the Co-chair of the Health and Wellness Committee. She
is the Founder and CEO of the nonprofit organization, S.W.A.G. (Serving Women Across
Generations). She is an award-winning actress and has appeared in a variety of commercials and
films. She has co- authored two books, "Daily Dose of Declarations", and "The Power of
Sisterhood". Kathi is a frequent guest host on the 4 Sisters Live Show, and is thankful for her
beautiful family and supportive friends.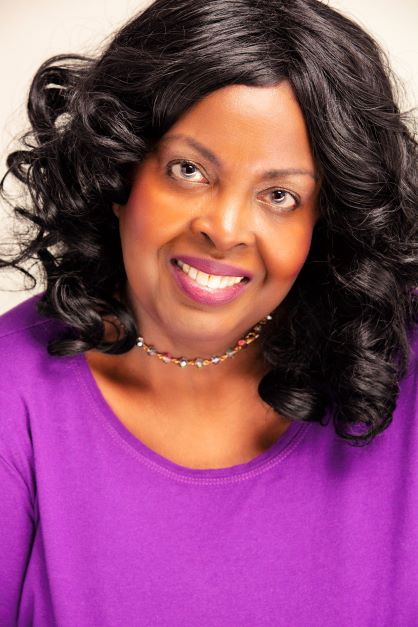 Dr. Dottie Chicoquelo,  Board Member
Dr. Chicquelo retired from the University of Maryland, College Park after 26 plus years of service as Assistant Director of Outreach and Programming for multi-ethnic students. She received both undergraduate and master's degrees from the UM-University College in Business Administration, second master's degree in Philosophy, and her Doctorate in Philosophy from the School Management, Walden University. 
She is the Past President of the National Coalition of 100 Black Women, Inc., Montgomery County, MD and presently serves in the Prince George's County, MD Chapter in various positions. She is a member of the First Nations for Peace, Inc., serves on the Board of Directors for Picket Fences Senior Services, Inc. and the Delta Foundation, Inc. She serves on the College Park, MD Mayors Martin L. King, Jr. Committee; Ambassador for Peace representing the Universal Peace Federation and Interreligious Federation for World Peace, Inc.; Women Federation for World Peace, USA; Coordinator-Global Women's Peace Network, International. She received the People of Distinction Humanitarian Award-CBS Radio; Inducted-the Maryland Senior Citizens Hall of Fame; Chief Election Judge-Board of Elections (PGC), and she is a Strong Advocate for Social Justice.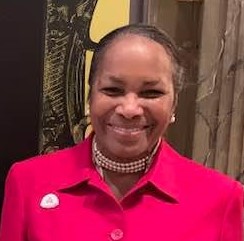 Lynda Dorman, Advisory Board
Lynda served over the past 25 years as a nonprofit executive with the United Negro College Fund, American Red Cross, Lawyers for Children American, BET Foundation and more recent with the University of Maryland Capital Region Health. Alongside her nonprofit career, Lynda was also an entrepreneur. Since 2009, Lynda has lead Dorman Group Holdings LLC (d/b/a as The Dorman Group), a certified minority business enterprise providing organizational development, digital marketing, supplier diversity compliance, and nonprofit advisory. In 2020, in response to the pandemic, Lynda founded Orange Wall Enterprises LLC to bring safety solutions to the masses. In 2022, the company will evolve into delivering digital healthcare-based solutions and practice management support services in addition to its healthcare retail platform.
Lynda earned her MBA and Master of International Management from the University of Maryland Global Campus and BA from National Louis University. She is active with Delta Sigma Theta Sorority, Incorporated, Women of Prince George's and the National Coalition of 100 Black Women, Inc.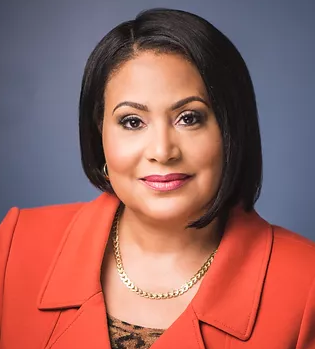 Alexis Cecile Tolliver, Advisory Board
Alexis is originally from East Orange, New Jersey. She received her Masters in Reading from New York University and later received her Masters in Education and Administration from Seton Hall University. She started out her career as a teacher, reading specialist, then school administrator for Newark, New Jersey Public School System. She later relocated to Washington, DC as First Lady where her husband, Dr. Reverend Richard L. Tolliver was the fourth Rector at the St. Timothy Episcopal Church. Alexis is a Graduate of Fisk University where she received her BA in Education.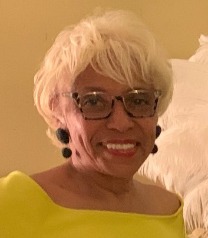 Sandra Neves, Advisory Board
Sandra is originally from Cape Verde, an island just off the coast of South Africa.  Sandra speaks French, Portuguese, Creole, English and understands Spanish.  She received her Bachelor of Library Science Degree from the University of São Paulo, Brazil, and received her Master's Degree in Library and Information Science from Catholic University in Washington, DC, with English as Second Language (ESL). Her experience entails scientific projects, organizing and disseminating information, developing programs and activities, cultural heritage, working with the communities across the globe.  She has been a researcher, collaborating with other countries including the World Health Organization.  She currently works for Carlos Rosario International Public Charter School in Washington, DC as a paraprofessional.  She is married and has one daughter.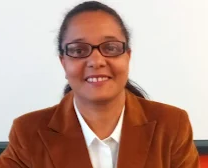 Patrice Desvigne-Nickens, M.D., Advisory Board
Dr. Nickens is a program director in the Heart Failure and Arrhythmias Branch in the Division of Cardiovascular Sciences at the National Heart, Lung, and Blood Institute (NHLBI), part of the National Institutes of Health (NIH). She is responsible for the scientific development and fiscal management of research programs focused on prevention, recognition, and treatment in cardiovascular medicine.  She is responsible for initiative development, coordinating workshops and meetings for the Division of Cardiovascular Sciences and the Institute Director.
Dr. Desvigne-Nickens is particularly interested in disparities in the practice of medicine and cardiovascular health and the effect on women and minorities.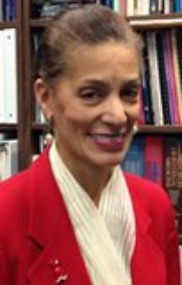 Peggy Morris, Advisory Board
Peggy is the President and Founder of Sisters 4 Sisters Network, Inc. (S4SN).  S4SN is a 501(c)(3) non-profit organization driven by membership.  The key to the organization's success is creating an empowerment, motivational and informative environment developed in a Spirit of Sisterhood.  Their motto is "Women Helping Women to Connect".   Peggy is also a host of a Web TV online radio program called 4Sisters LIVE.  There she helps to provide a platform which allows them to bring information to the community with guests on the topics of Education and Mentoring, Health and Wellness, Domestic Violence, and Entrepreneurship.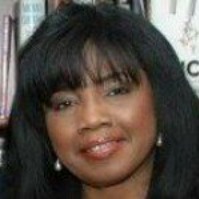 Julia Hardeman Tsadick, Advisory Board
Julia earned her Bachelor's Degree from University of Michigan and earned a Master's in Education from Howard University. She has continued her studies at Virginia Tech. University, the University of the District of Columbia, and George Washington University. She has been a School Psychologist for over 30 years, and is also licensed as a School Administrator in Virginia, and Washington, D.C.
Julia is also the CEO of "Educational Assistance" an organization that provides contractual educational services, and she is the Chief Executive Officer and Founder of a newly formed a non-profit, Rainbows and Windows, Inc., organizations, a non-school hour program for children and youth.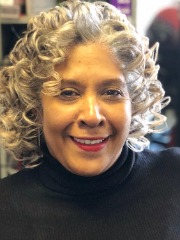 Dr. Karen Smith, Advisory Board
Dr. Smith participated on numerous committees and boards throughout her career. She most recently enhanced her professional basket of services by providing treatment for substance abuse disorders, healthcare reform and improvement initiatives, and onsite education experience for learners in healthcare. Her work with the American Medical Association as Physician Champion for the Diabetes Prevention Program allows her to provide viable workflow options for practices to create accessible, quality, efficient, and cost wise strategies.  The practice of Karen L. Smith, MD, PA is most recently selected as one of three Health Leads EOPC entities which engages primary care and their partners in system redesign to promote greater equity in health.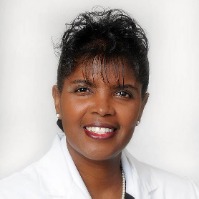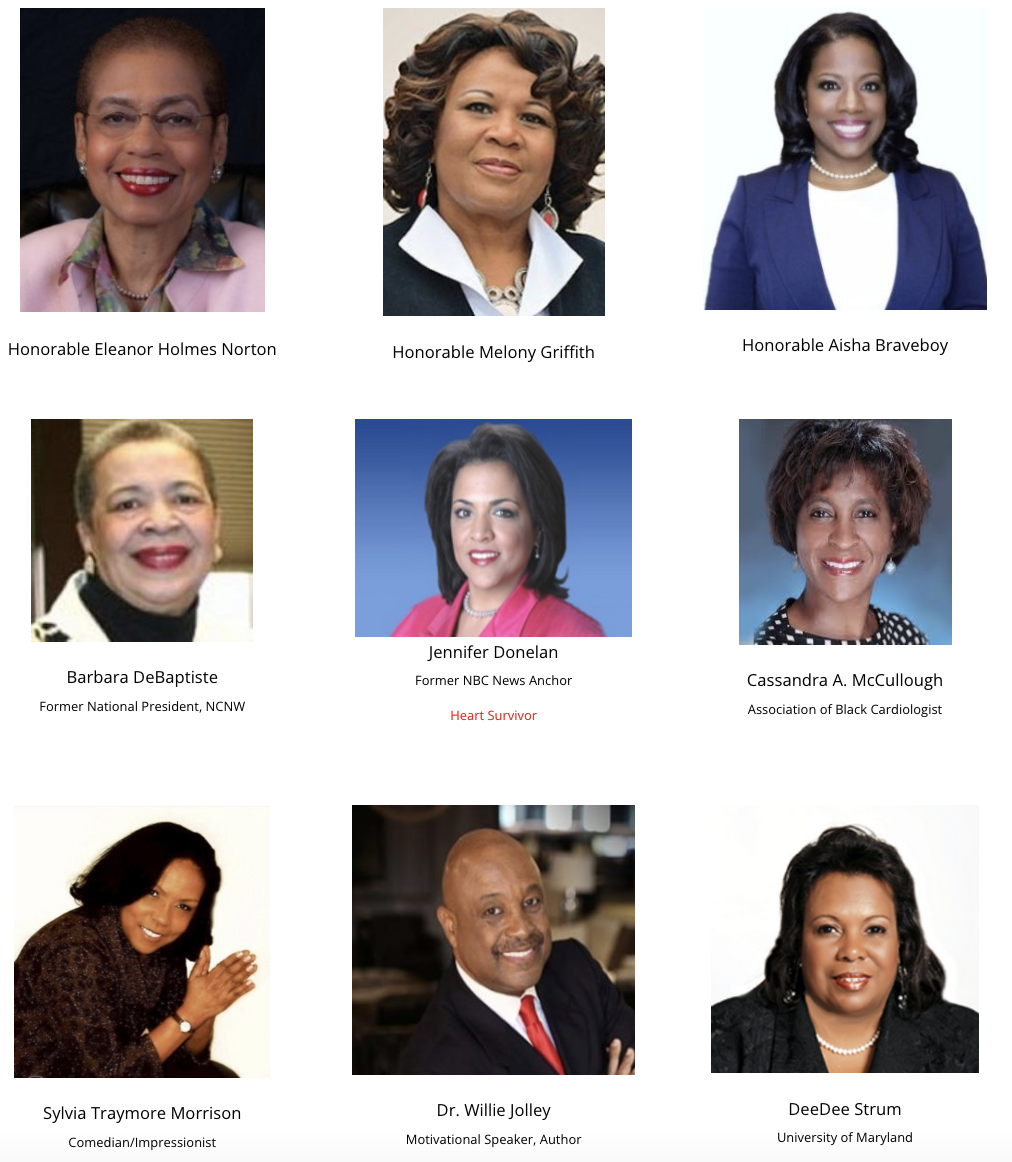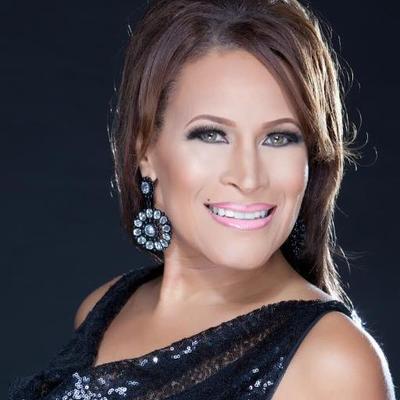 Dr. Renee Allen
Star Entertainment Group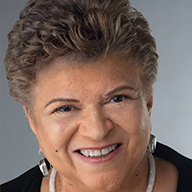 Linda Wilson
Fund2Foundation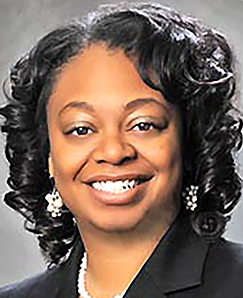 Karen Toles
Maryland State Delegate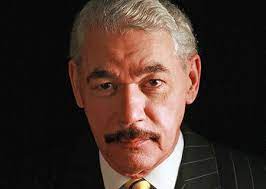 Dr. George C. Faser
FraserNet